Power 97 is proud to welcome the Manitoba Loud Music Awards to The Park Theatre on Saturday, November 18th!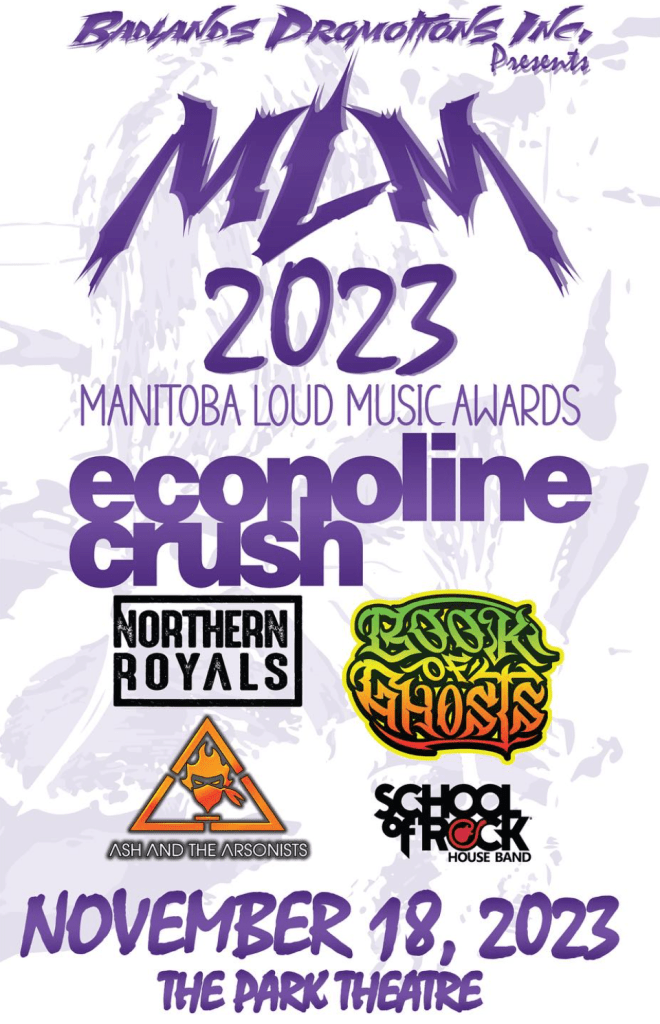 ---
October 26, 2023 – In less than a month's time, the Manitoba music scene will be turned up to 11 with the 3rd annual Manitoba Loud Music Awards (MLMA)!
Coming up on November 18 at The Park Theatre, the fan-nominated Awards recognize & celebrate Manitoba's metal, rock, punk, and hardcore musicians & industry professionals. Where other award committees may include a rock or metal category, many overlook the talent in the other genres.
"From alternative vocal techniques, to guitar riffs, to heavy drums, and fast paced bass lines, loud music is challenging to write and perform," MLMA Front-of House Manager, Violet Vopni, explains. "What makes MLMA unique is that we recognize both the main genres and subgenres as well as people within the scene who are helping these musicians grow."
This year's event will see 18 awards given out and, with a current mandate to keep the event as local as possible, an incredible line-up of homegrown bands including the School of Rock House Band opening the show followed by sets from Book of Ghosts, Ash and the Arsonists, and Northern Royals. One major milestone for this year's event is bringing on their first ever headliner; platinum-selling Canadian alternative rock band Econoline Crush, including frontman Trevor Hurst, who grew up in Virden, Manitoba!
"That's really taking the awards to a new level. We're super stoked to have them closing out the night!" Vopni explains.
All in all, Vopni says what's so important about an event like this is leaving the attendees with a "sense of pride, validation, and joy for loving loud music, celebrating winners, and enjoying some amazing local talent."