Power 97 is proud to support the 5th Annual Bankside Music Festival on July 22nd & 23rd!
Check out the lineup and get your tickets HERE!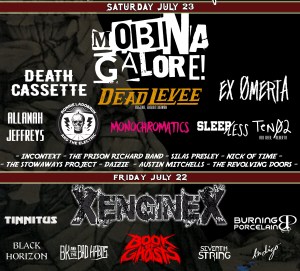 ---
Taking place on a beautiful treed lot along the Red River, Bankside Music Festival offers a unique experience that separates itself from other events.
You will immediately feel connected with nature as soon as you leave your car or boat. Take a short stroll down the walking path to the event that weaves through the dense forest along the river that has remained untouched for the better part of a century.
Once at the event, enjoy the shade provided by massive oak trees and thick vegetation that surround the venue. Bankside is considered by many, to be central Manitoba's premier, outdoor live music venue. We have come up with a motto internally called "give people what they want."
We bring you top notch musical acts, affordable ticket and concession prices with free camping, stunning light shows, top quality sound and a friendly atmosphere. We have an acceptance of all styles of music ranging from acoustic duos, to main stream rock, to heavy metal. We have these artists arranged in such a way to take concert goers on a musical journey through the ages. You'll also have the opportunity to socialize with music fans from all walks of life. Come see what the Red River Valley has to offer.
Experience it for yourself, Buy tickets now!