Power 97 welcomes the return of Six Pines Haunted Attraction October 1st through 31st.
Located 4km North of the Perimeter Hwy 101 on Sturgeon Road.
Check out Fear by Night in The Barn of Doom or Family Fun by Day with the Ghoul Flashlight Tour.
Listen to Dan Chen October 4th through 15th to win passes to Six Pines Haunted Attractions Legendary "Fear by Night" valid any Thursday in October.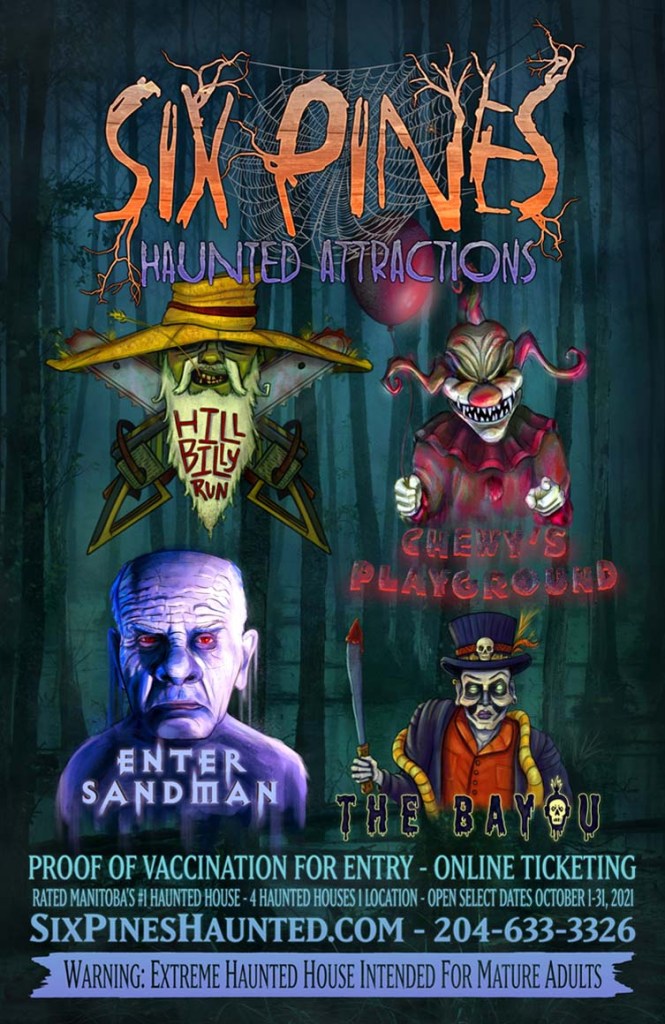 Manitoba's # 1 Haunted Attraction for the past 23 years – Rated top 5 in Canada from Metro Travel Magazine. With over 28,000 followers. Six Pines' Haunted Houses change yearly, never the same characters, with exception of The Wolfman & Chewy (staples of Six Pines Haunted Attractions)
For 2021 – The infamous Barn of Doom transforms into Enter Sandman & The Hillbilly Run. Terror Train unrecognizable as "The Bayou". carnEvil becomes Chewy's Playground. Six Pines Haunted Attractions is not a maze but has the largest haunted houses in Winnipeg & Manitoba. Onsite you have several Scream-shot Photo Opportunities. Grizelda's giftshop for your souvenirs. Grizelda's chip wagon for the best poutine during October.