Update 5/15/20: The Canadian dates on this tour have been cancelled. Refunds will be processed automatically. For further details view the band's statement on Facebook.
Power 97 welcomes Dashboard Confessional to The Garrick on Thursday, May 28th.
Tickets go on sale Friday, January 31st at 10am.
Get in on the Power 97 pre-sale from Thursday, January 30th at 10am until 10pm. Use code: POWER.
DASHBOARD CONFESSIONAL ANNOUNCES
CANADIAN 20TH ANNIVERSARY CELEBRATION TOUR DATES
THE BEST ONES OF THE BEST ONES: FIRST-EVER CAREER-SPANNING COMPILATION OUT THIS FRIDAY JANUARY 31st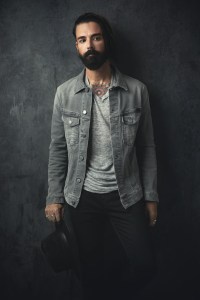 Toronto, ON- January 27th  2020- Dashboard Confessional today announce a ten date Canadian tour as part of their 20th anniversary celebrations.  Starting in Vancouver on May 24th 2020, the band will head to Edmonton, Calgary, Winnipeg, Waterloo, London, Oshawa, Montreal, Quebec, and Toronto. General tickets go on sale Friday January 31st  at 10am EST.  Full tour details below. Also as part of their very special 20th anniversary celebration Dashboard Confessional release a career-spanning compilation, The Best Ones Of The Best Ones , this Friday January 31st.
The Best Ones Of The Best One is a thoughtfully curated collection of the band's most beloved songs and features selections from all seven studio albums, the So Impossible and The Drowning EPs, and the band's legendary, Platinum-certified MTV Unplugged performance. From start to finish, The Best Ones Of The Best Ones showcases the profound durability of Dashboard Confessional's music over the past two decades. The collection highlights singer/songwriter Chris Carrabba's extraordinary ability to give a cathartic voice to the messiest of emotions, which led the band to ascend from a bedroom project to a global sensation. Carrabba—who now owns the majority of Dashboard Confessional's master recordings (a notable rarity in the music industry)—will self-release the physical, double LP version of The Best Ones Of The Best Ones, along with digital distribution via AWAL. Pre-order The Best Ones Of The Best Ones in multiple formats and bundles now HERE.
With more new music coming soon, Carrabba looks forward to carrying a celebratory spirit all throughout 2020 and reconnecting with his legion of listeners across Canada and the globe. "The fact that my music has had an effect on anybody's life besides mine is so humbling, and one of the greatest parts of that has been getting to know the people who have become fans over the years," he says. "Because the thing is that people can choose your band, but it doesn't work the other way around—you don't get to choose your fans. I always feel so incredibly lucky these are the fans who ended up choosing us."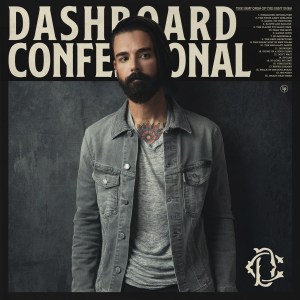 The Best Ones Of The Best Ones tracklist
Screaming Infidelities
The Swiss Army Romance
Again I Go Unnoticed
Saints and Sailors
The Places You Have Come To Fear The Most
Hands Down
So Impossible
The Best Deceptions
The Sharp Hint Of New Tears
The Brilliant Dance
Drowning
Ghost Of A Good Thing
Don't Wait
Stolen
So Long, So Long
Vindicated
Fever Dreams
Belle Of The Boulevard
We Fight
Heart Beat Here