We've poured over the poorest groaners in Manitoba. Now it's time for YOU to decide who delivered 'Dad Joke Of The Year'!
Behold our 5 finalists! Read the joke, hear the joke, roll your eyes at the joke – then cast your vote by text for whoever you think wise-cracked the worst/best. Use the info below to place your pick before this Friday at midnight.
The dad with the most votes will also receive a Weber Dream BBQ package from Luxe Barbeque Company, including a Weber Genesis SPX-435 4 Burner Grill, a Weber BBQ package with cover, tool sets and thermometers, a BBQ bucket containing rubs, spices and sauces, plus a $1,000 Luxe Barbeque shopping spree. And no 2nd place pops will be left down-and-out. Every runner-up also receives a $500 Luxe Barbeque Company gift card.
Okay, here we go! Who told 2023's 'Dad Joke Of The Year'?
JOSH
To vote for Josh, text 'JOSH' to 204-777-9797.
"Where do rainbows go when they're bad? To prism. It's a light sentence."
GLEN
To vote for Glen, text 'GLEN' to 204-777-9797.
"About 6 years ago we moved to Niverville and noticed they didn't have a good ice cream shop. I told my wife we should open one, but my concern is that our assets would be frozen."
KEVIN
To vote for Kevin, text 'KEVIN' to 204-777-9797.
"My kids told me that my bee jokes were lame. Man, that really stung."
JP
To vote for JP, text 'JP' to 204-777-9797.
"It was so cold yesterday that my computer froze. My fault though. I left too many windows open."
SHANE
To vote for Shane, text 'SHANE' to 204-777-9797.
"What do you call a boomerang that doesn't come back? A stick."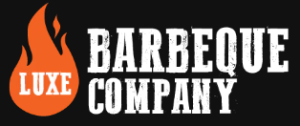 No purchase necessary. One (1) grand prize available to be won. Must be a legal resident of the province of MB who is eighteen (18) or older at time of entry. Entries accepted from May 19th to June 4th. Voting period from June 12th to June 16th at 11:59PM CT. Skill testing question must be correctly answered to claim Prize. Odds of being selected depend on number of eligible entries received. For full set of rules, click here.